Thanks to the European Union funds the six European countries forming the consortium for this project: Italy, Cyprus, Grece, Spain and two partners from Romania, had the chance to meet at the end of January in person to start working on the project and facing one of its many challenges.
In line with the most advanced processes in the world of makers, Arduino, 3D printers, digital manufacturing, and 4.0 industry, this project aims to provide high-quality digital skills and encourage the inclusion or reintegration into the labor market.
In this way, the target group of the project will be able to exploit the knowledge acquired to modernize the machinery present in various production sectors and no longer used, thanks to new innovative skills that will acquire in the field of electronics, computer science, interaction design.
After a brief introduction by the Italian coordinator of the project Petit Pas, during this meeting the partners focused their attention in clarifying doubts and concerns related to the project and define all together aims, work phases and deadlines.
In addition to the work developed, there were moments of sharing and socialization like the visit to the old town and the social dinners where participants had the opportunity to get to know each other favoring an intercultural exchange that is always an added value to the project.
Stay tuned and follow us on our new website…we will have soon more news!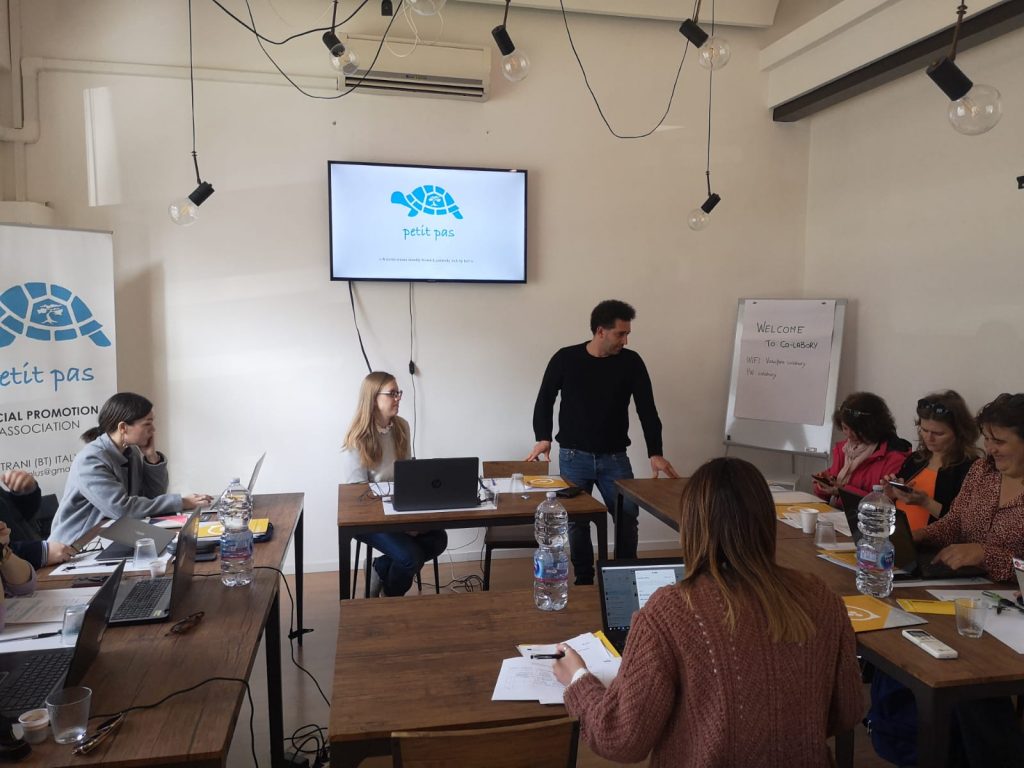 Kick off meeting held in Trani