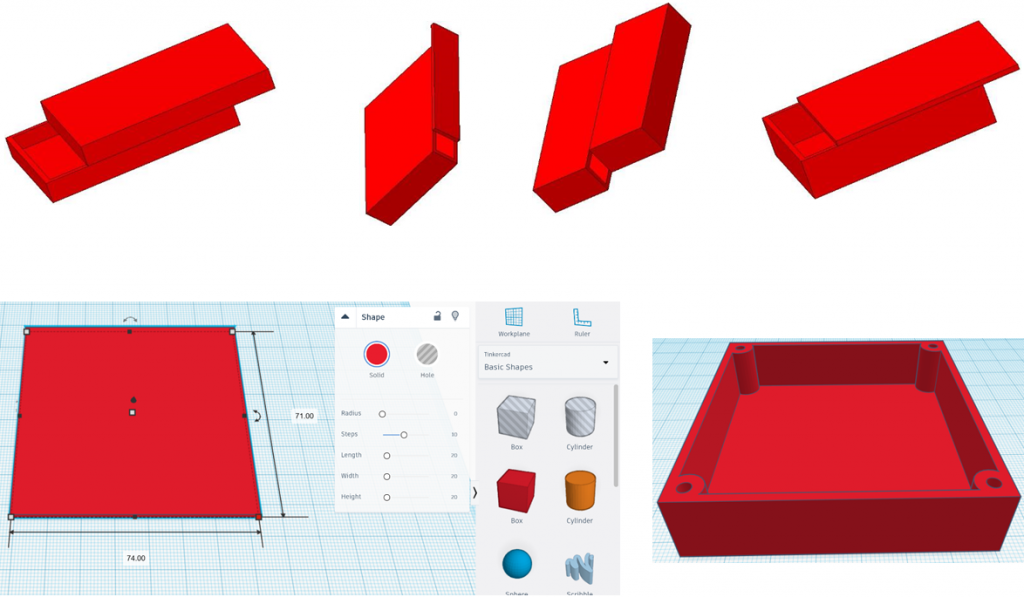 Design & Engineering is the iterative process used to transform an idea into detailed information from which an object can be manufactured. Its goal is to develop and improve solutions and may involve experiments to better understand the problem or the possible solutions. The process consists of several steps:
defining the problem to be solved (for example, the specifications of a part needed for a particular application);
collection of information (such as existing / possible solutions);
generation of multiple ideas and selection of the most suitable one;
implementation of the selected solution;
testing the solution.
If the tested solution proves not to be satisfactory, the process is repeated until a good solution is found.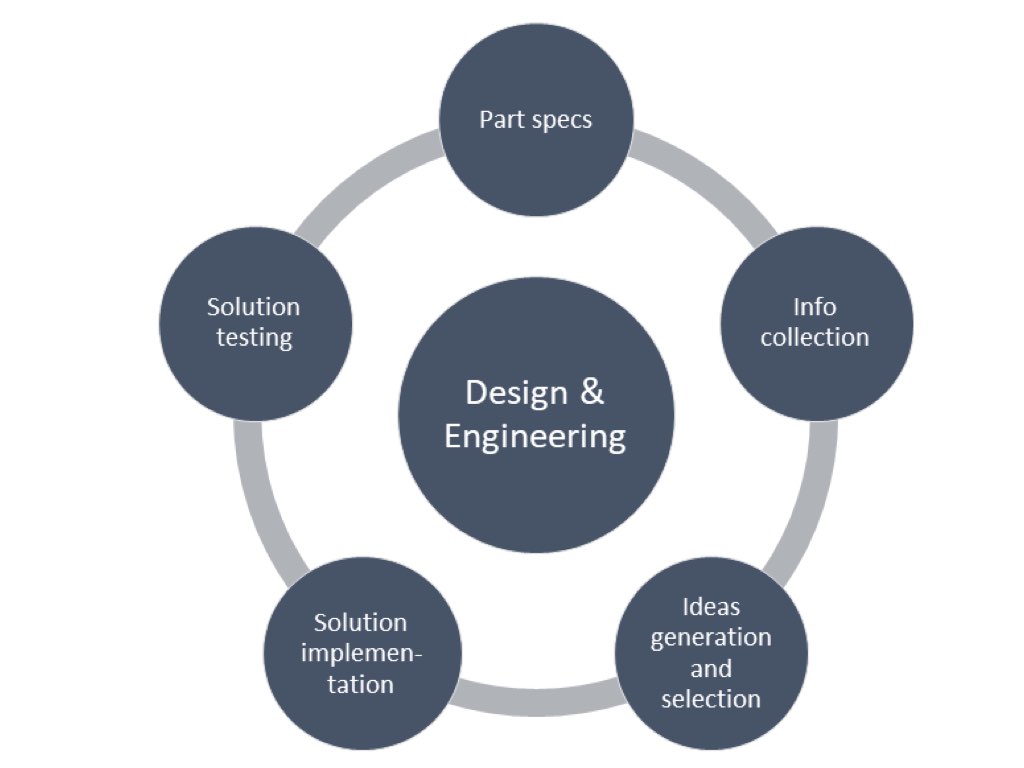 While for complex and critical application it is best to let the engineering design to the engineers, some simple parts can be designed, engineered and even fabricated by anyone wanting to make a little effort in order to gain some needed skills. Nowadays, there are many open-source and/or free software which enables everybody to design useful parts. Among these, one can mention TinkerCAD, Blender, FreeCAD or OpenSCAD. Learning to use such a software is easy due to the wide availability of tutorials and other learning resources.
Information is very important in the design process, in order to select the right components or materials, to learn how to solve a certain task or how to use a specific tool, to find inspiration, etc. Fortunately, there is a huge amount of information freely available on Internet, in various forms:
Finally, thanks to equipment like 3D printers, laser cutters and CNC mills that is more and more affordable or availably through the makerspaces, the design can be easily transformed in the needed part.
One great thing about design & engineering is that it relies on skills that everyone can acquire and improve with practice. The project "Refitting Machine – Arduino expert for the recovery of obsolete machines" will produce a series of learning resources that can help with that. For example, the "Experts Program Toolkit" includes a chapter dedicated to design and engineering of simple parts needed for machinery revamping. Here you can find information on design & engineering tools and resources, as well as a step-by-step tutorial on how to design a part using TinkerCAD. The toolkit will be soon available on project's website https://refittingmachine.eu/.
Design and Engineering for all